The events surrounding the death of the famous king of pop,
Michael Jackson
, are, in my view, violent in nature, comparable to those such as the assassination of Martin Luther-King or John Lennon; if not on the scale of each of these events, then on the nature and development of their entire prehistory.
In this work, I will try to solve an extremely difficult methodological task: if necessary, without referring to the current media report (gossip) on the life and creative ups and downs of Michael Jackson over the past twenty years, and more appeal to time-tested historical facts.
The childhood and youth of the performer were inconspicuous. So. Exactly. First in Jackson5, then as a soloist, Michael Jackson was one of thousands of «dancing African Americans» whom the liberal, «democratic» music industry in the United States jealously entertained American society.
The meaning of the «dancing Negroes» [as they were called at the time, ed.] In terms of the political message addressed to racist «one-story America» ​​was as follows: first, «an African-American can have talent and earn a lot of money, and secondly, «African American can be unique and be the object of worship of whites, that is, a kind of» idol and star. »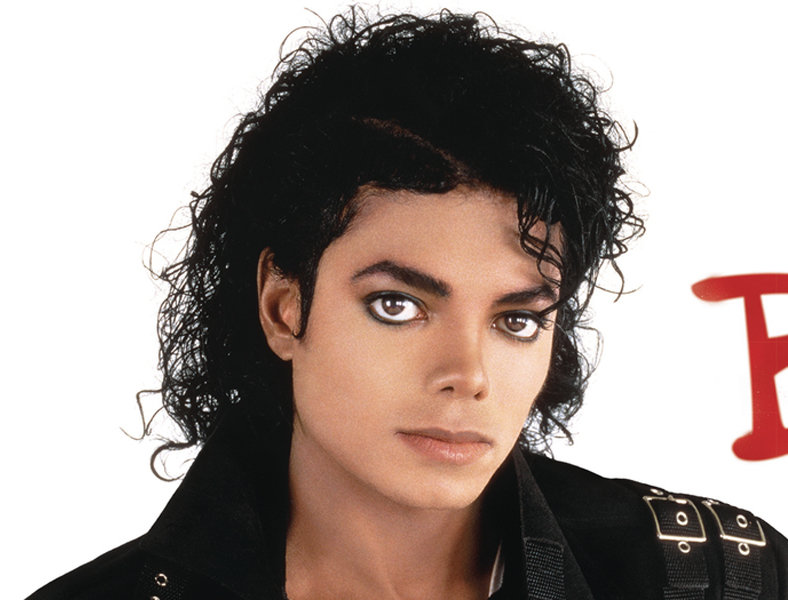 However, the «democrats» of the music industry set conditions for the «dancing Negro» himself: not to perform deep political, anti-racist songs («songs of protest»), so as not to irritate the «whites» too much; not to sing too thoughtful philosophical songs, so as not to arouse the envy of whites, and to become a pop star, still to remain a «dancing negro» with all his worthy smiles and indulgent vices. After all, what else does an ordinary person need from life — «white» or «black»?
Earn a few million dollars, gain a bunch of fans by performing fun dance music, magical rhythm and blues or gangster rap? Just. However, Michael Jackson's problems began in the early 1980's. His concept traces a number of metaphors in relation to «foreigners», «aliens». I must say that this is the cliché most often called American legal policies of «colored» people. In the same year, Jackson recorded his famous track, which became wildly popular among listeners, «Black or White«, which was included in his new album «Thriller». The semantic lyrics of this production were somewhat difficult and «white» meaningful for the «dancing nigger». However, despite the subtext, the typical African-American curse that can be found in rap works, Jackson's work was not similar. And so far, Jackson has managed to perform several plastic surgeries, turning from a «broad-nosed» African-American to the image of a typical Latin American performer, while adding a sign of lighter skin.
Already at that time, Jackson showed such traits as a sharp ironic mind and the tremendous power of the pursuit of personal perfection. In all subsequent years, the process of recognition and formation of the performer of these qualities followed the growing. He was envied, loved and respected, and hated at the same time. He was repeatedly said goodbye — the right in the person of President Ronald Reagan, and the left — finally only with a giant statue in Las Vegas in 1997. Jackson did not seek to leave the media in any way, but his life was suspended recklessly senselessly and mercilessly. Doctors found no signs of a violent death on his body with four broken ribs. Well, gentlemen, that's what America is for! Some publicists compare the murder of Jackson with the death of Talkov, Tsoi or even Andrii Kuzmenko (Kuzma Scriabin). Interesting in this regard is the death of John Lennon, who is believed to have been the backbone of many American rights, as he became a millionaire in protest songs, performing the pacifist-Beatle.
Well-known journalist Max Kononenko insists that Michael Jackson was lost because of the musician's fees and inheritance. This is not an illogical version, because the organizers of his upcoming concerts in London (AEG Live) received more than $ 380 million for tickets — tickets that, having bought, will not return, but will keep as «souvenirs»… But Kononenko leaves no answers to the two main questions — why no one stopped the scammers, despite the scale and clarity of the scam? Why there is still no investigation, although many journalists, politicians and conspiracy theorists say President Barack Obama knew what had happened.
Can you just imagine what it is like to announce 50 concert events of an artist in one city? Imagine the scale of 50 concerts of Michael Jackson in Kiev, Moscow or Berlin? And in the end, Obama just cowardly muttered something about the «tragic side of the fate of the late musician»…
All his life, Michael Jackson strived to become as perfect as possible, but never learned to understand people. He is known not to smoke, drink hard alcohol, associate his life with street gangs, use drugs, be a vegetarian and watch his body closely. Who is to blame for the fact that the ideal appearance for Jackson was a white man similar to the stage Jimmy Page or David Bowie from his childhood? Jackson wanted to be like that — and he became.
After all, Jackson could not borrow the determination, will and self-discipline. It seemed strange, if a millionaire suddenly decided to spend part of his own money to help orphans, and not on the second Kadelak with a gold bumper? However, there is another problem, the meaning of which is that this millionaire — in his position — «dancing nigger»! For some of the performer's entourage, this was a really big problem: in the United States, white is only white, and others are Negroes who can never be different. Moreover, the «Negro» should not seek to go beyond their own environment. Michael, despite his sharp natural mind, did not seek to understand the stereotypes accepted by society. And here Obama did not help Jackson at all, although the latter relied heavily on him, deciding that with the «black» President «everything is agreed» and for him, Jackson, «finally it's time for new accomplishments.» And why, in fact? Obama also belongs to the «blacks». And Jackson? So he is «white». American. Was…
Becoming «white», the African-American Jackson managed to preserve and increase the old hatred for himself on the part of the American right, the Republican WASP, who could not forgive him for their own «white» children admiring the work of the «dancing Negro». But becoming «white», Jackson lost support, moreover, became an enemy of liberals, democratic managers chanting the cliché «fight against racism». The striking question is: what is it, Michael, that in the United States black can become truly perfect and happy only when it becomes «white«? Eh, no. It should not be so! And Jackson was not helped by the first non-black president of mighty America. This is the period of his life when a «white» man named Michael Jackson was left completely alone: ​​without patrons and without lawyers. For many years he wrote one thing about him in the world press: «Black cannot become white without being / becoming a moral or physical freak.» It seems ridiculous and comical that newspaper gossip, for all its «Goebbels» sophistication, openly contradicted each other… For example, a white African-American can't really feel sorry for a white boy with a complex illness. This is a forbidden paradigm, because regret is a privileged position of gentlemen. Israel recently refused free wheelchairs from Germany, which the poor Germans offered to donate to all disabled Israelis who survived the Holocaust.
Earlier, a Swedish television company was accused of racism because it showed a television program in which American jazz was played by white musicians, repainted in a black pigmented shade. However, white people will love when they are parodied no less than «black». The king of pop culture treated white children the way rich white people treat black or colored children today. Not everyone understood this metaphor, but those in power were well aware of it: they themselves communicate directly with the «profane» in a similar style. Without a doubt, Michael Jackson touched them deeply, alive.
Brad Pitt, Angelina Jolie, Madonna, who adopted black children — who will condemn them? Talentless, hanging on crosses during concerts, Madonna, who adopted a large number of children from Malawi with her living parents, continues to be considered a «pop star» рас Equality of races in America works only in one direction. And not just races.
The only conclusion is that America consists of a divided society, where those who try to cross the border of their race are humiliated. A country of cruel, Egyptian-unprocessed hierarchies (with tenacious Anglo-Saxons at the top of the pyramid) based on the ethnic and cultural affiliation of different groups. Sometimes it's so hard to notice the obvious. As for Michael Jackson, he was undoubtedly a great man, from my point of view, without any irony. I was not particularly interested in his creative work, but I closely followed his ascent to the pedestal, starting with «Earth song» and «What about us» — or even earlier with the world-famous «Black or white»… Who he was — a boy who grew up in an ivory stage tower, sentenced to the privileged but lifelong role of a «black» pop clown? From this enviable role, the purposeful Jackson grew, willingly or unwillingly, into the new «Martin Luther King«, which turned a burning and ruthless racial theme for America into a metaphor for a lifetime for which he paid dearly.
Yuriy Prykhoday, a student of the private university «Academy of Recreational Technologies and Law».