Every year, the world's Internet space is increasingly filled with a variety of information. At the present stage of development of society, there is no person who would not consult a specific topic on the Internet. Search engine virtual web space will be happy to meet all the needs of various areas of information — from training materials to a new recipe that is worth trying. With the development of computer technology, the whole world is in your hands.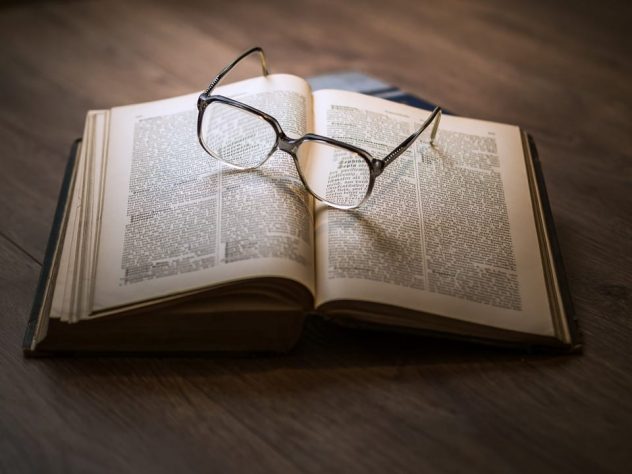 The gadget society is unthinkable without the constant use of the Internet everywhere: in public transport, in cafes and on the street. The online virtual world is becoming commonplace. Prolonged communication, constant search for something new connects a person to the Internet, which worsens relationships in the real world. Such attachment creates a certain deviant model of human behavior, which is constantly ready to break between the world «online» and live communication in real everyday life. The network, which was born from secret projects, is becoming part of today's foundation. Along with the promotion of social networks «Instagram», «TikTok», «Facebook» and the ability to stay online, there was a problem faced by every user, namely Internet addiction.
You will need:
permanent employment,
outdoor activities,
favorite hobby,
patience and perseverance,
help from relatives and friends or a specialist.
Although frequent and pointless use of the Internet can lead to addiction, it is worth debunking some of the myths that have emerged on the World Wide Web. Check to see if you have fallen victim to popular myths about using the Internet.
Myth 1. Using the Internet for work always has a negative effect on a person's worldview.
Falsehood. Proper use of the Internet for good purposes can prevent its negative consequences.
Myth 2. The Internet is an absolute evil.
Falsehood. In addition to the fact that some resources may be overflowing with online gambling, pornography and all kinds of malicious material, please install a filter program in your browser to neutralize any negative information.
Myth 3. People with a bad reputation always communicate on the Internet — hackers, thieves, sexually aroused people.
Falsehood. Today, billions of people are Internet users. To call them all criminals is too much. Look for good online resources to help you choose the right circle of communication. Even the Pope has Twitter!
Myth 4. I am constantly monitored on the Internet.
Falsehood. It is impossible to track them all! And what is happening? If you are not a thief or criminal and have no problems with the law, your account will not be tracked.
Myth 5. Even if the content does not contain negative material, you should always be careful when visiting a page that you do not understand.
Truth. There are now many virus attacks that can not only damage a device or computer, but even rob an entire bank by revealing personal data or cutting off electricity in a metropolis like New York. Install good antivirus protection on your computer.
Myth 6. After installing antivirus protection, I may not worry that my child will visit the Internet, including social networks.
Falsehood. Security can fix many, but not all, network problems. Even if you are confident in the positivity of the information your child is learning online, it is worth setting a time limit.
The root of the problem.
Despite the fact that the constant and intensive use of the Internet has become widespread with the advent of gadgets and social networks, American psychiatrists in the 1990s. considered surfing the Internet a meaningless psychological addiction. Dr. John Goldberg, a professor at the Institute in New York (USA) in 1995, first described the problem of Internet addiction in 1995. However, modern medicine also confirms the positive impact of the computer on the object, which is understood as a positive impact on the development of analytical thinking, as well as the search for the necessary information that is relevant at the moment.
Expert opinion
The reasons why people become addicted to the Internet are different. It's not just about the rapid pace of computerization as such. The Internet as a means of communication has a very important element, namely fast real-time communication. In addition, online communication may be invisible and information about you may be confidential.
However, it should also be noted that the information field on the Internet creates discretion in the perception of the world. A fanatical web user will never use a library to search for inaccessible information, they will most likely miss the opportunity to listen to live music when it is possible to listen to high quality online.
Unlike real friends, colleagues and, above all, relatives and friends, a user who can't imagine himself without the Internet has new «online» friends who get a meaningless but common role in everyday life every day. In cyberspace, all ordinary human life takes place — the world of emotions, experiences and even feelings of stress and depression due to what is happening online. In this way, virtual life becomes more real than ever, and there is no gap between reality and fiction. Thus begins the dependence not on drugs or cigarettes, but on the otherworldly, virtual.
Experts have long warned that Internet addiction is a disease whose symptoms are compared to smoking or taking drugs. American researcher Nicholas Carr, a specialist in management and information transfer, has long found that Internet addicts degrade and are unable to express opinions deeply. Going through the many hyperlinks, a person forgets what the main problem was looking for on the Internet. The myth that people addicted to the World Wide Web are usually better read because they are constantly in contact with information has been dispelled by the famous German psychiatrist Manfred Spitzer in his work The Brain. His numerous experiments in German secondary schools confirm that the constant search for information only on the Internet has a negative effect on the level of information assimilation, destroying fine motor skills and the ability to remember.
Types of Internet addiction:
Information — a continuous process of searching for information in the web space; develops a silly virtual habit of wandering the search engine.
Communicative — the commitment of users to virtual communication — chats, social networks, forums. In the absence of true friends, who are not regularly welcomed on the Internet, there is a false psychological dissonance.
Virtual shopping — constant entertainment on the Internet to visit online stores, auctions.
Gambling addiction — addiction to online games, often with elements of violence, gambling in order to make a possible profit.
Cybersexuality — a passion for pornography, erotic content.
An Internet addict not only lives in a «parallel world» isolated from reality, but also cannot imagine his existence without the Internet. Such a person should be always and everywhere online. Offline mode is a real tragedy of his life. This internet schizophrenia has negative consequences.
Consequences of Internet addiction:
Social:
— reducing the level of social adaptation
— reducing the level of communication in society
— reduction of professional activity; possible job loss
— reduction of academic performance
— difficulties in the family; the family recedes into the background
— reduced ability to analyze, to form their own point of view on what is happening in society
— the possibility of becoming a victim of violence or fraud by hacking personal data and other possible hacking attacks.
Psychological:
— self-isolation of the user from the real world
— the possibility of developing schizophrenia and other mental disorders.
— formation of deviant behavior of the individual: irritation, rudeness in communication.
— the emergence of parallel addictions based on Internet addiction itself: pornography, online casinos.
— self-identification of a person with a fictional Internet character; refusal of true information about yourself and loved ones.
— a state of depression and melancholy.
Physical:
— Deterioration of memory and analytical thinking.
— loss of visual acuity
On the basis of a sedentary lifestyle on the monitor there is the following:
— Tunnel wrist syndrome
— scoliosis
— cardiovascular disease.
— overweight and obesity
— passion for pornography and erotica; feelings of sexual dissatisfaction;
— depletion of the body.
How to avoid such symptoms and consequences?
Learn to use the Internet rationally in all circumstances of life.
Remember: The Internet will not replace real communication with friends, relatives or acquaintances.
Use the search engine only during business hours or when needed
Remember: Google only knows what it has indexed, and web resources post information online. Never ignore a visit to a library that has many offline sources.
Distribute your own schedule in which you spend the appropriate time on the Internet.
Remember: The Internet is just one source of information, not a companion in your life.
Adjust sleep and rest time.
Remember: The Internet was not originally designed to sleep with, but instead of relaxing, your eyes get even more tired.
Refuse to view pornographic content, online casinos forever.
Remember how the Internet will be presented, much depends on you. After all, if everyone refuses to visit bad sites, will they leave the network forever, and the Internet itself will not become a symbol of morality and order?
Explain to yourself: «why do I visit the site of chats and dating»?
Remember: if you are married, instead of making new friends, give what you need in communication, spouse and children. Never assume that «online friends» on a dating site or social network can replace your real friends and real communication.
Do not take too many selfies and do not leave purely personal information online (home address, day of stay, time when you are not at home).
Remember: the information you leave on the Internet puts you at risk. Private photos on the Internet — a way to see yourself in all corners of the world!
Do not disclose your confidential information to anyone: passwords to e-mail accounts, social media accounts.
Remember: safety comes first!
I am addicted to the Internet. What should I do?
As a rule, all network addicts perceive it as the main companion and way of spending time. If you have no idea how to live without a virtual world, look at another «network» — the real world. There are so many interesting and fun things in it!
Think about it: how did people without the Internet spend their time before? And is it worth spending? Use your time to your advantage — learn another foreign language, learn to play a musical instrument or repair appliances. Have you read the new book yet?
Turn on the computer? , pick up the device only if necessary. Studying and working can be the main reasons for switching to the Internet.
Think about it: you have a beloved wife (husband), wonderful children, a good family, good parents! And how many interesting things you have: a walk around the city, a picnic on the weekend, the opportunity to have fun and have fun. Is all this possible behind the screen online?
As an Internet addict, never break away from the Internet.
Remember: rest is not a physical exhaustion, but an active pastime.
If you see that you are not coping with your problem, contact family and friends. Feel free to tell about your Internet addiction also to specialists: psychologist, clergyman.
Remember, your shame is completely useless if you really want to be free. It is no exception that the experts themselves in the past had a similar dependence and are ready to share with you the right advice.
Ph.D. Eugene Raspopov
To contact the author, you can contact the e-mail address: odger998@gmail.com or subscribe to your Instagram account: raspopov_eugene